Listen/DL here:
http://www.reverbnation.com/eedee
*Just
a quick 4 track EP I made in the last week. Hopefully vocal quality,
flow, rhymes, etc are all improved. I'd appreciate if you'd listen and
feed each track, if you'd be so kind

*Lyrics are in YouTube video descriptions, but I'll post them at the bottom of this OP as well.
*Enjoy! Sorry for the lack of album cover... it's only 4 tracks. No biggie.
*Disregard any misspellings or incoherent words in this post. It's 2 AM.
01. "What I Must Do" ft. Mat Demaz
*Prod. by Passion Hifi
Listen:
https://www.youtube.com/watch?v=2S4h9N5AXXU&feature=relmfu
DL:
http://www.hulkshare.com/5myo8q7mmzma
02. "Secret"
*Prod. by RiseFromTheAshez
Listen:
https://www.youtube.com/watch?v=2KSpMWnvLwM&feature=channel&list=UL
DL:
http://www.hulkshare.com/g8fn5n3uqcr0
03. "Back to the Basics"
*Prod. by Passion Hifi
Listen:
https://www.youtube.com/watch?v=G-VCk_B1xPg&feature=channel&list=UL
DL:
http://www.hulkshare.com/1moeewxtlq4m
04. "Goodbye"
*Prod. by Passion Hifi
Listen:
https://www.youtube.com/watch?v=SLOCvKpanFs&feature=relmfu
DL:
http://www.hulkshare.com/dodzapaivtlw



What I Must Do

[Chorus: Eedee]
I do what I must, because I have to,
And if you get in my way, you're gonna make me snap you.
I do what I must, because I have to,
So if I really do snap you, after that I finally half two.
I do what I must, because I have to,
I come through in the clutch, driving fast right past you.
We do what we must, because we have to,
I know it's stupid as such, but sneeze, fucker, like ATCHOO!

[Verse 1: Mat Demaz]
I deliver some motherfucken words for your brain
the more you fuckers piss me off I give you all more pain
all you bitches get mad aw poor thangs
so line up to test me and be apart of the gore train
I'm taking names and I'm ready to kick ass
you suckers better catch up when I spit fast
I'll grab you all by the head and throw you through thick glass
the beat is pumping yeah let that shit blast
I don't need you near me man just go
you have this girl that you care about and love so
I ain't playing around I'm just letting you cunts know
that ya'll better sit down whenever I bust flows
you don't like how I rap well then fuck you
I destroyed you all of your goons ran outta luck too
now I know I should be vigilant when I trust dudes
but life goes on I gotta do what I must do

[Chorus]

[Verse 2: Eedee]
I'm spinnin' yarns like a kitty-kat with a pen,
Shit doesn't make Cents like Fiddy asked it again,
I spit ill like vomit pretty fast, pissing in
a cup, fill it up, it's a wrap, spittin' ends.
.............. Why the long faces?
Probably cuz this rapper guy is caucasion.
If you want good rap, you spy in wrong places,
Stare me down and see that my eyes are not blazing?
That's a downright fucking lie, cuz the fire inside,
Will not die from the ire that just vibes from you guys.
I won't hide from the lies, cuz I embrace the hate,
So my future bars will make the haters chased away.
So draw the ace of spades, while I shuffle the deck,
Color your neck red while you struggle with death!
Just buckle yourself, cuz you asked for a ride,
Let's get this motherfucker started with Demaz at my side!

[Chorus]


[Verse 3: Eedee]
I keep pacing sometimes, figuring out what's best,
I need strength to just fly, but now what's next?
I mean, I got my flows, and I got the beats,
I write my shit, then I'm off the sleep.
I mean, I hold the pen, I smoke 'em then,
Pick out my next Targets like an open ring.
I do what I must, cuz I wanna survive,
But the game is a jungle and I've fared it couple of times.
I got no trouble of mine, while I struggle a rhyme,
Maybe I need write something from nothing and spit it double it's time?
Nah, I'll slow down and spell it out for you,
D-O-P-E-S-T M-C, now it's true.
How you do? Me? I'm doing just fine,
I love my life, people say "sup guy?
I heard you're a rapper" and they're god damned right,
But I thought I was wack? Man, I lost that fight.

[Chorus]



Secret

Look inside my heart and what you'll find is death,
Took it's time like bark upon the pine of self
To grow into what I fucking feel today,
This fucking secret, FUCK, it's so real it's fake!
I can peel the scrapes, from when I ate the shit,
I fell so hard on my face, but I ain't the kid,
To stay down when I fall, I got up with vengeance,
This is what happens when I say "fuck detention!"
Bitch, suck my ten-inch you fuckin' bunch of tenants,
fuck outta my brain, you need luck to get in.
I need skill to recieve it, and be killed to breathe it,
These hills spell peril but won't I won't stop till we're even.
Nah I won't stop, you need to catch your breath?
It's funny, when I lapped you, you were left for dead.
I'm sick of being shadowed, I'm fed up with it,
I'll keep going on my way cuz I have stuff to spit.
Oh, you don't like me? Get a friend. Fuck you prick,
I'd highly recommend you fucking suck my dick.
Bitch, swallow your pride and get off your high horse,
I'm hollow inside, which means you're off the right course,
Which in turn means I was successful in plan,
Cuz you're blowing out hot air like you swallowed a vent and,
Next man to test me gets his fucking face split,
Just face the consequences when you tell me I ain't shit.
These bombs I'ma place 'em in some random fucking places,
Watch them blow up in some random fucking faces.
It's amazing ain't it? Where I got in a few months,
It's too much to bear? When you told me I couldn't do much?
Look at me now, we're only 29 bars in,
And you're still at the first four figuring out what I called in.
Shhh, it's a secret, and you really wanna know?
Nah, I don't think you can keep it, I gotta go.



Back to the Basics

[Verse 1]
I'ma get revenge for nothing less than you owe me,
Cuz us two have a history like Hector Zeroni.
Better destroy me, motherfucker, before I punch holes,
In your brain, gimme brain, yeah swallow my nuts whole.
Why cut throats when you can choke 'em just as fine?
Hold this line.... justice time!
What I'm doing here is going back to the basics,
Grab it, I take this from the faggots that ain't shit.
I paid respects and I've paid my dues,
I gave my best just to make me lose.
Rap takes me to, the fucking place I do,
Am I phasing you? Now hear me raise the roof!
My wasted youth is what it seems to you,
Bleeding too? No - so go and taste the truth!
How's the crow taste? Your face, nothing's showing,
I'm bound to blow places up, cuz I'm going...

[Chorus]
Back to the basics, lyrics in faces,
Of the haters who can't lift a pen from the paper.
I'ma hurt you now, cuz you put me down,
How come you faggots wanna push me out?
Back to the basics, lyrics in faces,
Of the haters who can't lift a pen from the paper.
You fuckers asked for this now I'm back to spit,
Make you maggots bow down to my ass to kiss!

[Verse 2]
You know who you are, I hope you eat your words,
Wait a minute, no I don't, I wanna beat you first!
Ain't gonna keep me hurt, I'm gonna see you burn,
Humiliation at it's best like a teeny skirt.
Please get crapped while you dream like bed sheets,
Plus I feel like sheet cuz my sheet's gettin' slept on.
You saw my thread and skip on to the next song,
That's your plea to get fucked up and get some.
Come here and get some, rhymes, you get some of it,
So intricate as fuck that actually you get none of it.
It is what it is, I'm on the verge of not giving,
A single fuck, so get fucked, but actually I'm livid!
I don't work my ass off to have my hard work scrapped,
Cuz last is first, an inverse, a shard first, AHHH!
It hurts, for fuck sake! Plus they blame you,
Not quick on the uptake, so let me take you...

[Chorus]

[Verse 3]
Punk, I'm above you like I'm behind you in theatre seats,
You need to learn manners, but me? I don't need a please.
To totally destroy everything that you stand for,
Your Dodge doesn't have horns, horsepower? I have torque.
Hit the gas more, try to catch up to that score,
Won't open your cat door? Pussy slut, you're a bad whore.
*Whoop me butt! Oh yeah, rope it shut!
Cum in your open cunt, yes, soak it up!
Stand in awe of my lyrical prowess,
Can it, whore! You want a miracle? How's this?*
So I hope you get the point that I'm trying to make,
Maybe you're just jealous cuz you're eying my place.
Blind to face it, but I can't kinda taste it,
Some of you probably think that my life is wasting.
But I disagree cuz hip hop is my passion,
Otherwise I wouldn't be here honestly rapping.
My cup is half-full, and don't you spill it,
I'll attack combatants with raps until I kill it!



Goodbye

[Intro]
It feels like...
almost as if...
we've been going round and round
and we're now just gettin' dizzy.
I don't know...
We're always in this place, huh?
I think we need to break this.
Whaddya say?

[Chorus]
I think it's time for us to say good-byeee
We've been at this for so long that it feels like,
There's no knowing and there's no stopping,
I feel so awful inside because we keep talking.
And I'm drawn to you like a flies to fruit,
You and me analogous of lies to truth.

[Verse 1]
I've been eying you for quite some time now,
Like one cry shouts in fights but I pout.
What's this all about, as I fall to ground,
You ask me if I love you, well, this ball is round?
Of course it fucking is, don't make me tell you again,
You just wanna be friends? Do you relish the end?
I'd freeze Hell to pretend that I'm okay with this shit,
That's like me showing no emotion in my face when I spit.
it's like nails on a chalkboard, the way that you got bored,
Playing games like a top score, now it's all awk-woard.
Kinda like how I said that, are you sniffing my paint?
You catching my drift? Are you hitting my face?
Cuz that's what it feels like, climbing these hills, right?
With you by my side, oh wait, I'm alone when I kill mics.
when I need you the most, you aren't there to com-fort,
Backstabber of the year, c'mon baby, just come forth.

[Chorus]

[Verse 2]
I bend the light, till there's no end in sight,
We're just barely friends, so stop pretending right.
Stop sending my mind these hateful lies,
I'm thankful that you think that I'm ungrateful, right?
You know I hate bullshit, so cease the spew,
You caused me this pain, I HOPE YOU FEEL IT TOO!
Eat your words, hey, bitch're you swallowing?
Here's your choices, so pick from which of the following:
Come near the voices and tell me you love me,
Or hurt me more and just yell that I'm ugly!
Your siren song haunts me and imprints the pain,
You don't get to stay cuz I'm an inch away,
I wanna hit your face, night's long, tired tonight,
Could not pay you to love me like we were hired to fight.
Cuz that's all we do between the laughs and tears,
We turn our back to fear, for over half the year...

[Chorus]
__________________________________________________
"Somewhere, something incredible is waiting to be known." - Carl Sagan

Eedee's Reverbnation Page
Eedee's Facebook Page
~Thank you for your continued support~

"fool me once shame on you, fool me twice shame on me
fool me three times I punch my computer monitor"
- Mat Demaz, Jan. 8, 2013; 1:21AM AK Time
Loyal Motherfucker





Posts

: 3412


Demaz Dollars

: 47927


Join date

: 2012-02-29


Age

: 24


Location

: Alaska



__________________________________________________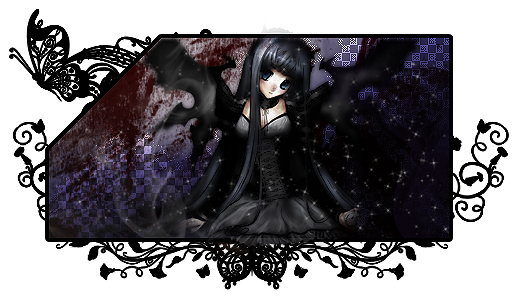 Real G





Posts

: 502


Demaz Dollars

: 50544


Join date

: 2011-05-08


Age

: 27


Location

: Brisbane, Australia



Demaz's verse lacks a lot of creativity, I'm guessing he didn't think it was gonna be on an official release like this, lol.

And Eedee, you've improved dramatically, props.
__________________________________________________
Admin





Posts

: 709


Demaz Dollars

: 50694


Join date

: 2011-05-05


Age

: 29


Location

: Brisbane, Australia



Overall, this was pretty good.

Mat sounded like shit, though.
__________________________________________________
Real G





Posts

: 677


Demaz Dollars

: 50579


Join date

: 2011-05-08


Age

: 28


Location

: New York





Similar topics
---
Permissions in this forum:
You
cannot
reply to topics in this forum