Soulfly
frontman
Max Cavalera
was recently
interviewed by the Australian website MetalObsession.net
when he was in Australia with his other band,
Cavalera Conspiracy
. He talked about the forthcoming
Soulfly
album
Enslaved
, how the new lineup came together, and more.
Says
Cavalera
, "This new
Soulfly
album,
Enslaved
, is its own thing. It's definitely a
Soulfly
record because all the trademarks are there, but it's probably the most
extreme so far. I'm very proud of that. I specifically hand picked
death metal orientated riffs and beats, because
David Kinkade
comes from a death metal school of drumming and he can play that stuff
really well...I made those beats and those specific parts with
David
in mind, so the new
Soulfly
album could be the most extreme we have ever written. I mean, take
"World Scum" for example. That's probably the most extreme song that
I've ever done and I'm very happy that's the first single. It announces
the record in a great way, it's so heavy and so brutal. It's like 'YES!
We're back with a vengeance.'
Regarding the selection of new bassist
Tony Campos
and new drummer
David Kinkade
, he says, "
Tony
is a guy I was in contact with during a
Static-X
tour with
Soulfly
a couple of years ago.
Tony
used to come sing with us all the time doing backing vocals and he is a really cool guy. I saw
Tony
perform with
Prong
and I knew he was playing with
Ministry
as well. I thought he'd be a great bass player to have on the record
and I approached him and asked if he'd like to be apart of the new
Soulfly
lineup and he loved the idea. From the beginning, he liked the idea of
being in the band and accepted pretty much straight away...
David
was a little different.
David
came in contact with me via email. He said he was an extreme death
metal drummer and played with a Norwegian black metal band called
Borknagar
.
He sent me over some tracks and they sounded killer. Blast beats and
stuff like that. At the time I thought I'd really like to try something
really brutal for the new record. I originally had the idea to make an
extreme kind of record, so I flew
David
to jam with me
in Phoenix, Arizona. As soon as we started jamming we locked in
perfectly. He played the double bass while I played a couple of the
riffs and I thought we were on the same page. So perfect."

Read the whole thing
!
You can
pre-order Soulfly's Enslaved right now
, and if you're one of the first 400, you can get a signed booklet and three digital bonus tracks!
Source
__________________________________________________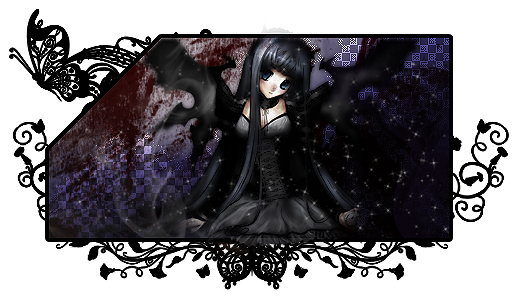 Real G





Posts

: 502


Demaz Dollars

: 50582


Join date

: 2011-05-08


Age

: 27


Location

: Brisbane, Australia



This looks like a good read, Max is legendary.
__________________________________________________
Admin





Posts

: 709


Demaz Dollars

: 50732


Join date

: 2011-05-05


Age

: 29


Location

: Brisbane, Australia



__________________________________________________
Real G





Posts

: 677


Demaz Dollars

: 50617


Join date

: 2011-05-08


Age

: 28


Location

: New York



__________________________________________________
Groupie





Posts

: 110


Demaz Dollars

: 49999


Join date

: 2011-05-11


Age

: 28


Location

: Florida





Similar topics
---
Permissions in this forum:
You
cannot
reply to topics in this forum